Me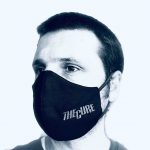 My name is Rob Thompson and history is my passion. I have a Ph.D. in American history from the University of Southern Mississippi. I specialize in the study of the Vietnam War, with a focus on the confluence of conventional warfare and pacification at the province level. My research placed American strategy in the context of a single province—Phú Yên. I am also familiar with the history of American diplomacy and the history of Modern Europe. Before studying history in Hattiesburg, Mississippi, I completed my MA at Wilfrid Laurier University in lovely Waterloo, Ontario and my BA near the ocean at Virginia Wesleyan College, now University. I am presently a historian with the Films Team at Army University Press at Fort Leavenworth, Kansas.
When I am not with my four kids—known as the cadre—I am usually writing about the American War in Vietnam. Oklahoma University Press published my book on the American War in Phú Yên Province in the spring of 2021. An evolved iteration of my dissertation, my book addressed the relationship between conventional warfare and pacification. I argued that conventional warfare was pacification. Covered in the study are the numerous search and destroy operations devised by units under the control of I Field Force, Vietnam to improve Phú Yên's security. The ramifications of the removal of American troops during Vietnamization are also examined. For more on my conventional warfare as pacification argument, read my article at The New York Times. I also suggest reading my articles at The Strategy Bridge.
Aside from family and history, I love listening to music from the greatest cultural era in American history: the 1980s. Depeche Mode, The Cure, and The Chameleons are among my favorite acts. Odds are you will find me distracting myself from work on Twitter. I enjoy watching the 2018 Stanley Cup champions, the Washington Capitals, play hockey. My kids are ardent fans now, too.
Why Phú Yên?
That is a question posed to me on numerous occasions. In short, Phú Yên fascinates me because of the relationships between pacification and search and destroy. That relationship, as addressed in my work, is emblematic of the American War in Vietnam. Take a gander at the newsreel below.